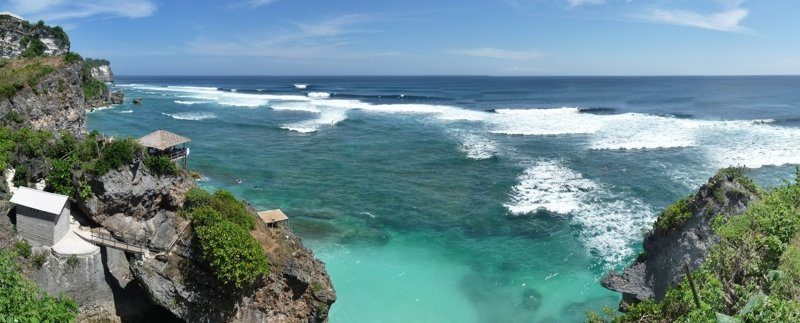 If you have already visited places like Uluwatu, and you love to find hidden gems that most travellers to Bali never know are there, you are in for a treat. Having booked your accommodation from one of the beautiful Bali Villas you will be eager to get out and about to explore the secret getaways of this amazing island paradise.
Even the locals are not very familiar with some of them. That's because they are mostly in isolated spots that are difficult to get to. But don't let this stop you; simply take care on the path and use common sense to stay safe.
Here are some of those secret, hidden getaways: –
Angel's Billabong at Nusa Penida. A large rock pool formed amongst rocky outcrops near the ocean, the 'floor' of Angel's Billabong is so soft it feels like carpet underfoot. Go at low tide so there will be no ocean waves rushing in to drag you out to sea. You can get there by walking half a kilometre from Manta Point. The official address is Banjar Sumpang, Desa Bunga Mekar, Nusa Penida.
If you love jungles and waterfalls go to the Secret Gardens of Sambangan, found in the far northern village of Bali by the same name. The 3-hour trek is worthwhile because the amazing jungle scenery, waterfalls, rock pools and jungle stream are absolute gems and only the locals and a few other intrepid tourists have ever seen them. It is recommended to stay at nearby Lovina and have a guide take you through the jungle.
Read more